School Uniform
The children are expected to wear the school colours and their clothes need to suitable for the normal day-to-day activities of school. Bleakhouse Primary School uniform items are available from;
A.Oakes - House 174, Oakend, 180 Vicarage Rd, Oldbury B68 8JB or
ACE Embroidery Limited, ACE House, Malt Mill Lane, Halesowen, West Midlands, B62 8JF (click here for online orders)
The uniform items are:
Royal blue sweatshirts or cardigans

White shirt, blouse or polo shirt

Grey trousers or skirt

Black school shoes
The PE Kit consist of:
White T-shirt

Royal blue or black shorts

Royal blue or black plain tracksuit (colder months)

Pumps and appropriate footwear for games.
Please note that it is our policy not to allow children to borrow PE kit from other children for Health and Safety reasons. Each class has a small amount of kit that children may borrow. Any child who does not bring their kit or use the school spare kit cannot participate in the lesson that day.
Please label all clothes clearly with permanent marker or sew-on label as they look so alike it is impossible to tell the difference. Jewellery is not allowed for reasons of safety. However, analogue watches can be worn and small studs are allowed in ears only.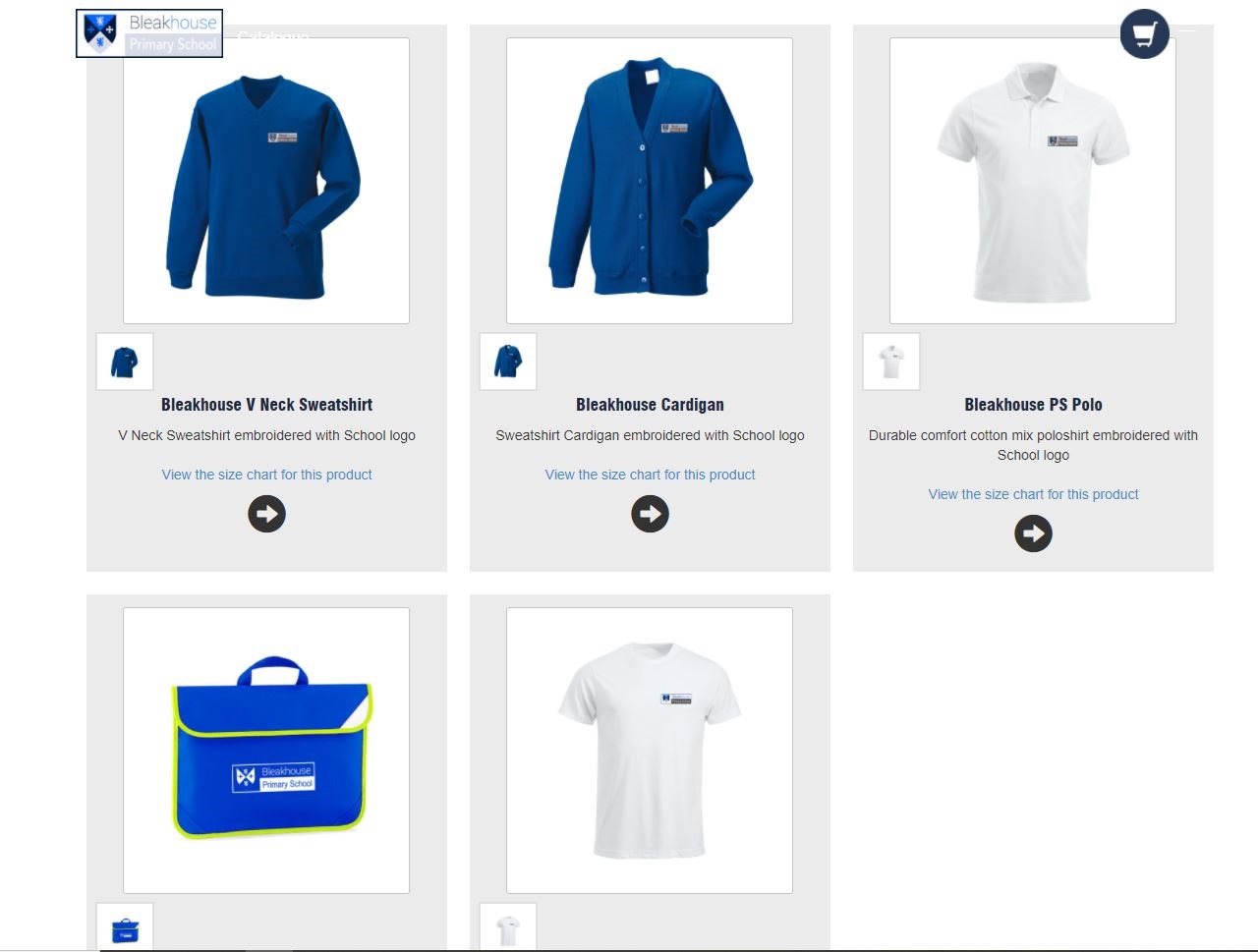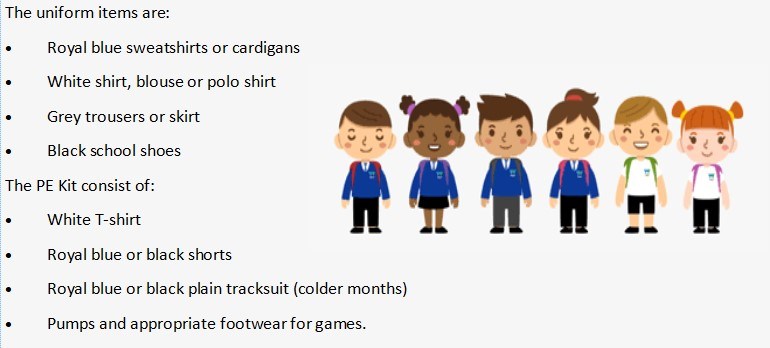 Need a copy to remind you?
Download the PDF document below for future reference, printed copies available upon request from the school office.